Invited Speakers


Opening Ceremony Speaker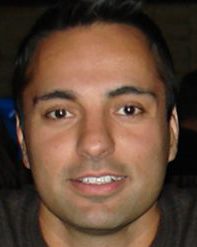 Dr. Sandeep (Sonny) Kohli
Dr. Sonny Kohli is a Physician in Internal Medicine & Critical Care in Canada, where he also serves as faculty at nearby McMaster University. His desire to improve access to care, deepened by his work as a global medical volunteer, inspired him to co-found Cloud DX, a company focused on utilizing unique sensors, acquisition of raw data, and cloud-based intelligence to transform health care. Cloud DX ultimately made it to the finals of the Qualcomm Tricorder XPRIZE competition, where they were bestowed with the 'Bold, Epic Innovator' award. Sonny is formerly a CSA Astronaut Candidate, trained Flight Surgeon and alumnus of the International Space University, and new faculty chair of health at Singularity University, Canada.Conference Speakers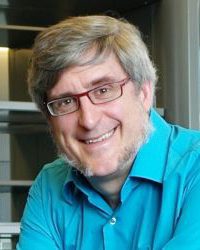 Dr. David Andrews
Molecular/Cellular Biology & High Throughput Screening
Director of and Senior Scientist in Biological Sciences at Sunnybrook Research Institute (SRI), Professor of Biochemistry and Medical Biophysics at University of Toronto and a Tier 1 Canada Research Chair.His research comprises, the molecular mechanisms by which Bcl-2 family proteins regulate apoptosis, the cellular mechanisms of resistance and sensitivity to cancer chemotherapy, the assembly of proteins into membranes, high-content screening and development of new microscopes for fluorescence lifetime imaging microscopy (FLIM) and the application of high content screening to precision cancer treatment. Dr. Andrews uses fluorescence spectroscopy and fluorescence spectroscopic microscopy to study interactions between proteins in membranes using purified proteins and in live cells. By quantifying interactions in live cells his group identifies and validates new drug targets. Using high throughput screening they identify tool compounds used in early drug discovery of novel chemotherapy agents. He has established a facility for image-based high-content cellular analysis at SRI that includes the most sophisticated FLIM and automated confocal microscope based screening instruments in the world. Using these tools his laboratory has discovered and characterized small molecules that have application to cancer and regenerative medicine. Dr. Andrews has collaborated with a number of pharmaceutical companies including ABBVIE, Eli Lilly, Genentech and others on the development of new anti-cancer drugs and biosensors. He is a member of scientific advisory boards including at the Max Plank Institute. He holds licensed patents in areas such as translational regulation, in vitro evolution, peptide display technologies and optical microscopy, and has participated in start-up companies. He is developing a new generation automated high-speed hyperspectral FLIM confocal that is being commercialized.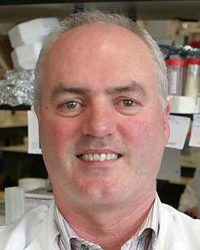 Dr. Frank Barry
Cell Therapy, Tissue Repair and Joint Injury
Frank Barry is Professor of Cellular Therapy at the Regenerative Medicine Institute (REMEDI), National University of Ireland Galway. Here he directs a large group of researchers who focus on the development of new repair strategies for musculoskeletal conditions, especially osteoarthritis. Previously he was Director of Arthritis Research at Osiris Therapeutics in Baltimore, MD Assistant Professor at the University of South Florida College of Medicine and a Research Fellow at Shriners Hospital for Children in Tampa, FL. He has contributed to the fields of tissue engineering and regenerative medicine by developing innovative and successful cellular therapies for tissue repair, joint injury and arthritic disease. In a career that has spanned both industry and academic research, he has been a driver in the development of cellular therapy as a biological repair strategy. It is his belief that the application of new technologies in regenerative medicine, including cellular therapy, gene therapy, growth factor augmentation, implantable scaffolds and nanomaterials, will have a profound impact in medicine in years to come. Frank Barry has been the recipient of the Marshall Urist Award for excellence in tissue regeneration research from the Orthopaedic Research Society.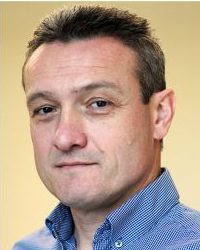 Dr. Igor Jurisica
Computational Biology / Informatics
I. Jurisica is Tier I Canada Research Chair in Integrative Cancer Informatics, Senior Scientist at Krembil Research Institute, Professor at U Toronto and Visiting Scientist at IBM CAS. He is also an Adjunct Prof. at the School of Computing, Pathology and Molecular Medicine at Queen's U, Computer Science at York U, scientist at the Institute of Neuroimmunology, Slovak Academy of Sciences and an Honorary Professor at Shanghai Jiao Tong University. Since 2015, he has also served as Chief Scientist at the Creative Destruction Lab, Rotman School of Management. He has published extensively on data mining, visualization and cancer informatics, including multiple papers in Science, Nature, Nature Medicine, Nature Methods, J Clinical Oncology, and has over 12,163 over the last 5 years. He has been included in Thomson Reuters 2016, 2015 & 2014 list of Highly Cited Researchers, and The World's Most Influential Scientific Minds: 2015 & 2014 Reports.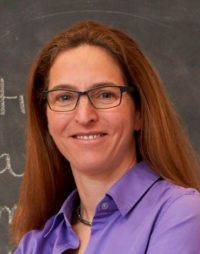 Dr. Cari Whyne
Orthopaedic Biomechanics / Bioengineering
C. Whyne is a Senior Scientist and the Director of the Holland Musculoskeletal Research Program at Sunnybrook Research Institute. She is a Professor in the Department of Surgery, Institute of Biomaterials and Biomedical Engineering and Institute of Medical Sciences at the University of Toronto. The focus of her work within the Orthopaedic Biomechanics Laboratory is clinically translational bioengineering research. Dr. Whyne's research integrates biomechanical analyses with basic science and preclinical investigations, including extensive work in computational image analysis, micro-imaging and finite element modeling techniques. Her work also incorporates design, simulation, evaluation and clinical translation of novel less/minimally invasive surgical techniques and devices. The primary foci of Dr. Whyne's research are cancer in bone, spinal/lower extremity/thin bone biomechanics and fracture fixation/healing.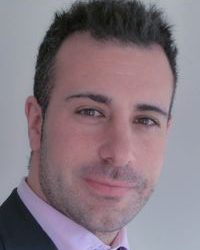 Dr. David Lagares
Matrix and Mechanobiology
Dr. David Lagares is the Director of the Matrix and Mechanobiology Program at the Fibrosis Research Center in the Massachusetts General Hospital (MGH) and a faculty member at Harvard Medical School (HMS). Dr. Lagares holds B.Sc. and M.Sc. degrees in Biochemistry and Genetics, respectively. He earned his Ph.D. degree in Biomedical Research in 2012 from the Autonomous University of Madrid, Spain, and completed his postdoctoral training in the laboratory of Dr. Andrew Tager at MGH/HMS, Boston in 2014. Dr. Lagares recently established his own laboratory in the Division of Pulmonary and Critical Care Medicine at MGH. His laboratory investigates the fundamental mechanisms that balance tissue regeneration and fibrosis following injury, with an emphasis on the biochemical and biomechanical drivers of scar-forming myofibroblast activation. Specifically his current research focuses on reversing organ fibrosis via targeted apoptosis of myofibroblasts, mechanobiology of fibrotic disease, and the ADAM10-sEphrin-B2 pathway in tissue fibrogenesis. His laboratory utilizes cutting edge molecular biology techniques, new bioengineering assays, genetic manipulation of mice, animal modeling of fibrotic disease, and translational studies in humans to understand these disease processes. Ultimately, the goal of the Lagares Laboratory is to develop innovative anti-fibrotic therapies for the treatment of human diseases such as systemic sclerosis (scleroderma) and idiopathic pulmonary fibrosis (IPF).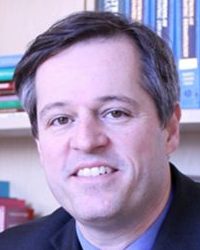 Dr. Vincent Piguet
Dermatology & Immunology
Dr. V. Piguet, MD, PhD, FRCP, trained at the School of Medicine, University of Geneva and graduated in 1995 before spending two years doing research in virology and immunology at the Salk Institute in San Diego, USA. He obtained his specialist certification in Dermatology & Venereology in 2004 from the Swiss Medical Association. In 2010 he was appointed Professor at Cardiff University, Wales, and in 2014 became a Fellow of the Royal College of Physicians. Professor Piguet was formerly the Chair of the Department of Dermatology and Wound Healing and Director of the Institute of Infection and Immunity at Cardiff University, prior to being appointed as Professor and Department Division Director, Division of Dermatology, Department of Medicine, University of Toronto and Division Head, Division of Dermatology, Women's College Hospital, Toronto. He is the Past-President of the European Society for Dermatological Research and past President-Elect of the European Dermatology Forum, and in 2017 was honoured with membership of the Academia Europaea.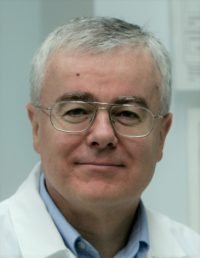 Dr. Jeff Dixon
Mineralized Tissues
Dr. Jeff Dixon, DDS, PhD, is a Distinguished University Professor in the Department of Physiology and Pharmacology, and School of Dentistry at Western University in London, Canada. He studies the cellular and molecular mechanisms underlying the resorption and formation of mineralized tissues. Collaboratively, he is investigating mechanotransduction in skeletal cells and developing advanced materials for bone regeneration and dental applications. From 2001-2009, Dixon directed the CIHR Group in Skeletal Development and Remodeling, an interdisciplinary team focusing on musculoskeletal and dental health research. Dixon currently serves on the Advisory Board of the Institute of Musculoskeletal Health and Arthritis (one of the Canadian Institutes of Health Research) and on the leadership team of the Bone and Joint Institute at Western University (http://boneandjoint.uwo.ca).